Hard Drive Recovery
Secure Data Recovery Services is the industry leader in hard drive recovery with state-of-the-art tools, innovative techniques, and certified ISO-4 Class10 cleanroom facilities. Since 2007, our data recovery engineers have been recovering failed hard drives from every OS, file system, interface, manufacturer, and failure type with over a 96% success rate. We are ready to deliver results for our customer with a "No Data, No Recovery Fee" guarantee anywhere and at any time.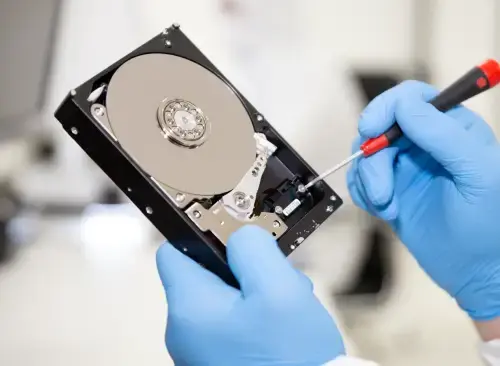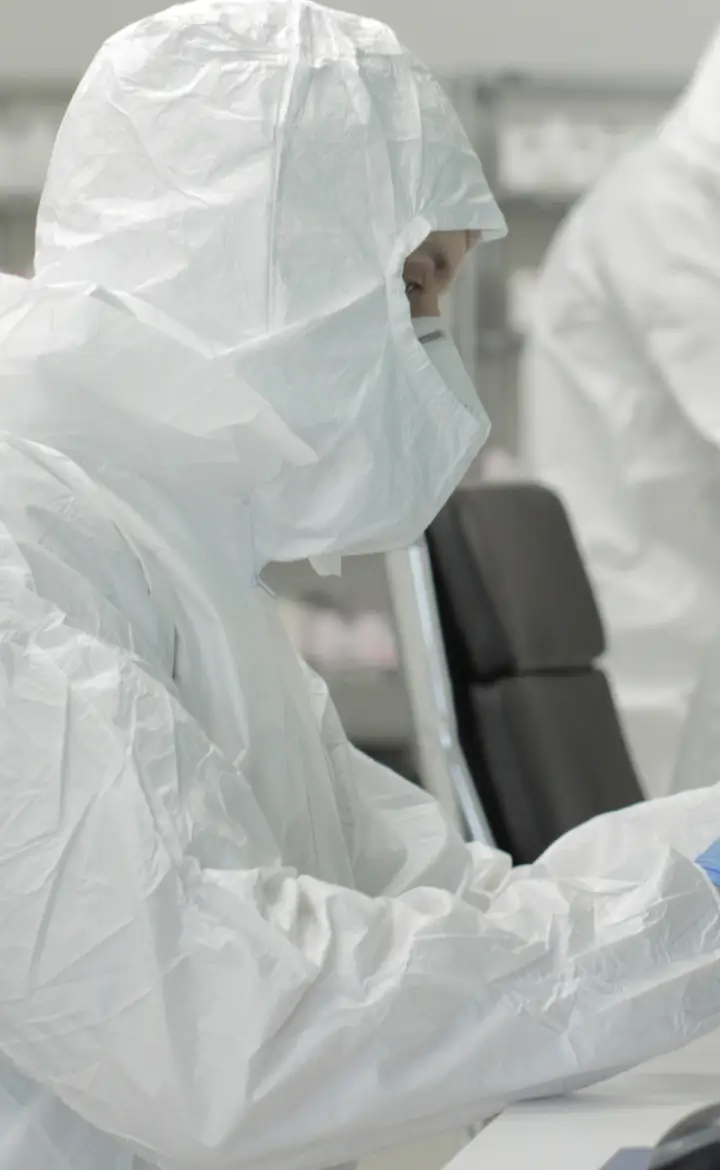 Professional Hard Drive Recovery
We specialize in professional hard drive recovery services whether your hard drive is clicking, grinding, not powering up or effected by a virus, data deletion or reformat. No job is too complex for our experts.
Need immediate assistance with a dead hard drive? Our team is here to provide you with emergency hard drive recovery support 24x7. We understand that hard drive failure scenarios cause substantial distress, and we work around the clock to minimize the downtime for our customers.
What can we recover for you today?
Hard Drive Recovery Reviews
IDR ABI
Reviewed on May 02, 2022 | Montral, QC
Excellent and friendly service form Val Krivenko
Based on previous experience of my last employer, without hesitation, I have chosen your company
Best quality of service, excellent and friendly communication service with Val Krivenko.
The information is totally clear, price also explained. honest and best quality of service.

Thank you.

Nico Dufort
Reviewed on Apr 25, 2022 | Vancouver, BC
I was really pleased by the quick turnaround and quality of the service, and even happier that all my data was recovered. Elliot was my contact person, and he kept me updated through every step of the recovery process. He was also very quick at getting back to me when I had questions. Very professional and accessible.
Given I had booked the services of Secure Data Recovery in Canada, I wis... Read Moreh the pricing had been expressed in CAD to limit the confusion. Other than that, great service!
Hasneet Punia
Reviewed on Feb 10, 2022 | Brampton, ON
External Hard Drive Recovery
My wife has a external HD with countless pictures of all of our family and events over the years and one day it fell and became non-responsive. I contacted Val at Secure Data Recovery and he explained the process the prices and the 98% success rate. I highly recommend this service for anyone who has data they absolutely need recovered.
Navjyot Vlogs
Reviewed on Nov 04, 2021 | Brampton, ON
I was in touch with Jonathan throughout my process and by God! Jonathan helped me with my case and it was so fluent that I can blindly suggest SECURE DATA RECOVERY and this review isn''t put up by a bot neither I was paid, I was a desperate customer who lost his 15 years of data which Jonathan and SECURE data team recovered. I am very thankful, especially to Jonathan. Great service and price!
Ggg Sss
Reviewed on Jun 11, 2021 | Vancouver, BC
Scott was super helpful and made the process very simple and easy. Great communication and all round service. Thanks again!
Nicolae Racean
Reviewed on Apr 22, 2021 | Oakville, ON
Excellent and fast service from Elliot Fisher SDR
I contacted two companies for info regarding my corrupted HD but only one: Secure Data Recovery through Elliot followed my request with detailed step by step guidance.
First he guided me where and how to send my HD, also explained what are the steps overall.
After the results from technicians arrived Elliot explained in details my options without actually "pushing" to sell this service w... Read Morehich I really appreciated.
I recommend Secure Data Recovery for a job well done and an excellent Customer Service.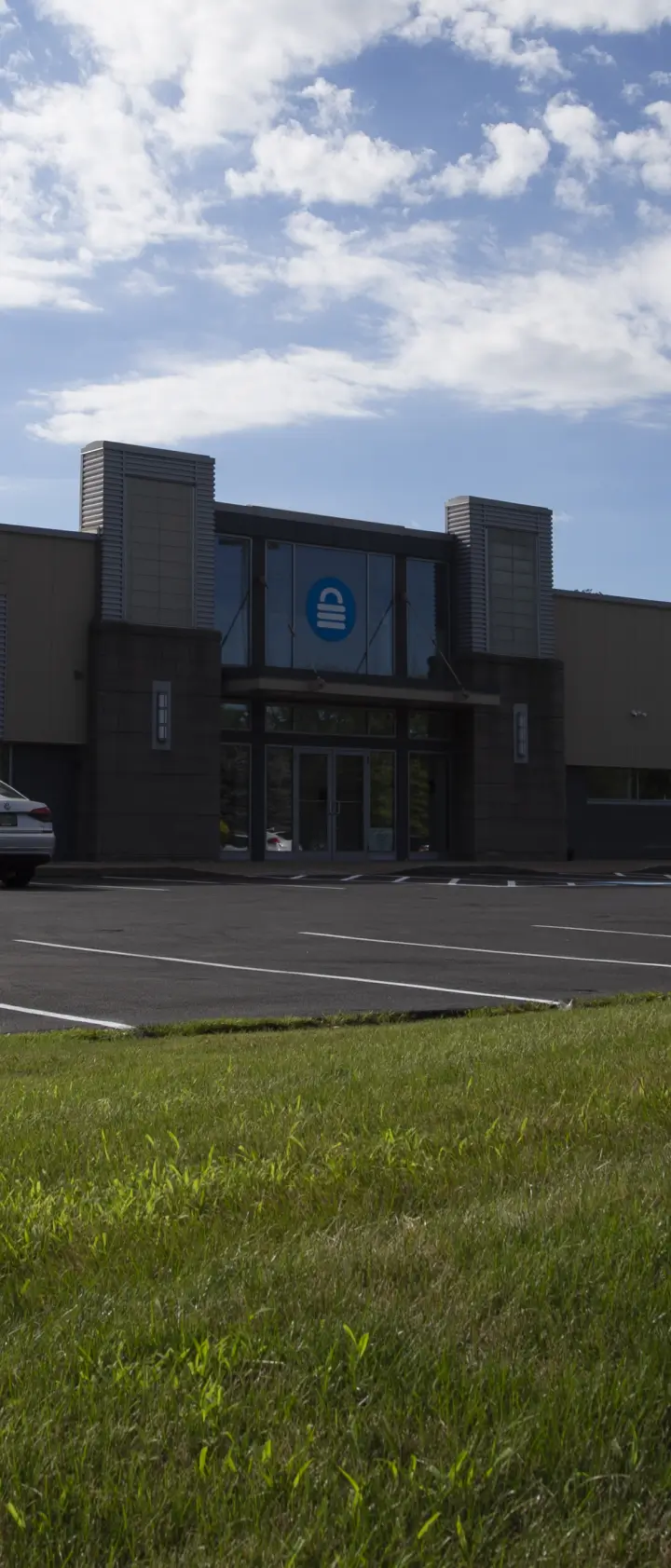 Certified Hard Drive Recovery Company
Our people
Extraordinary data recovery engineers with decades of hands-on experience repairing damaged hard drives from the most complex scenarios.
Our process
SSAE18 SOC1, 2 and 3 Audited. Transparent procedures documenting every possible precaution is taken to preserve the confidentiality and security of our customers' information.
Our facilities
ISO-4 Class10 certified cleanroom lab with anti-static flooring and state-of-the-art air filtration system to eliminate harmful particles which may damage sensitive hard drive components during hard drive repair
Our security
FIPS 140-2 Level 3 validated storage data return. Military grade & simple to use data encryption for recovered data.
Secure Hard Drive Recovery Process
We offer our customers a comprehensive diagnostic report free of charge with our standard service, to find the root of the failure and allow our engineers to find the right path to recovery.


Once the diagnostics are complete, and the data recovery options are clear we provide a firm no-obligation price quote.


Upon approval, our engineers conduct the invasive hard drive repairs and if necessary, use custom-designed utilities to recreate file systems and partition table information.


The finished product is the recovered data transferred on a brand-new secure device.
We never charge any data recovery fees unless we can successfully recover your desired files and ensure they are in working order.
Hard Drive Failure Types
Modern hard drives are a technological marvel, containing numerous sensitive components susceptible to physical, electrical, mechanical, and logical failures.
Common problems include bad sectors, read/write head crashes or stiction, PCB failure, and drive motor and bearings issues. All these scenarios cause the hard drive to cease normal operations and require hands-on hard drive repair inside a specialized cleanroom environment.
Logical
Virus/Malware
Reformat
Deleted Data
Ransomware
Mechanical
Motor Malfunction
Head Crash
Firmware Errors
Are you experiencing any of these hard drive failure scenarios? Stop using and immediately power down the hard drive, then contact a professional data recovery company for a consultation.
The clicking sound of a failing drive often indicates problems with the movement of the drive's read/write actuator.
This clicking sound is made when the actuator arm continuously resets itself because the read/write heads have failed.
This clicking and buzzing indicates damage to the HDD read/write head(s), which processes data stored on the disk platter(s).
This high-pitched whine usually signals scratches in the disk platter(s) that prevent read/write heads from processing stored data.
A buzzing or chattering sound coming from your HDD device could indicate a stuck or damaged spindle motor.
request free quote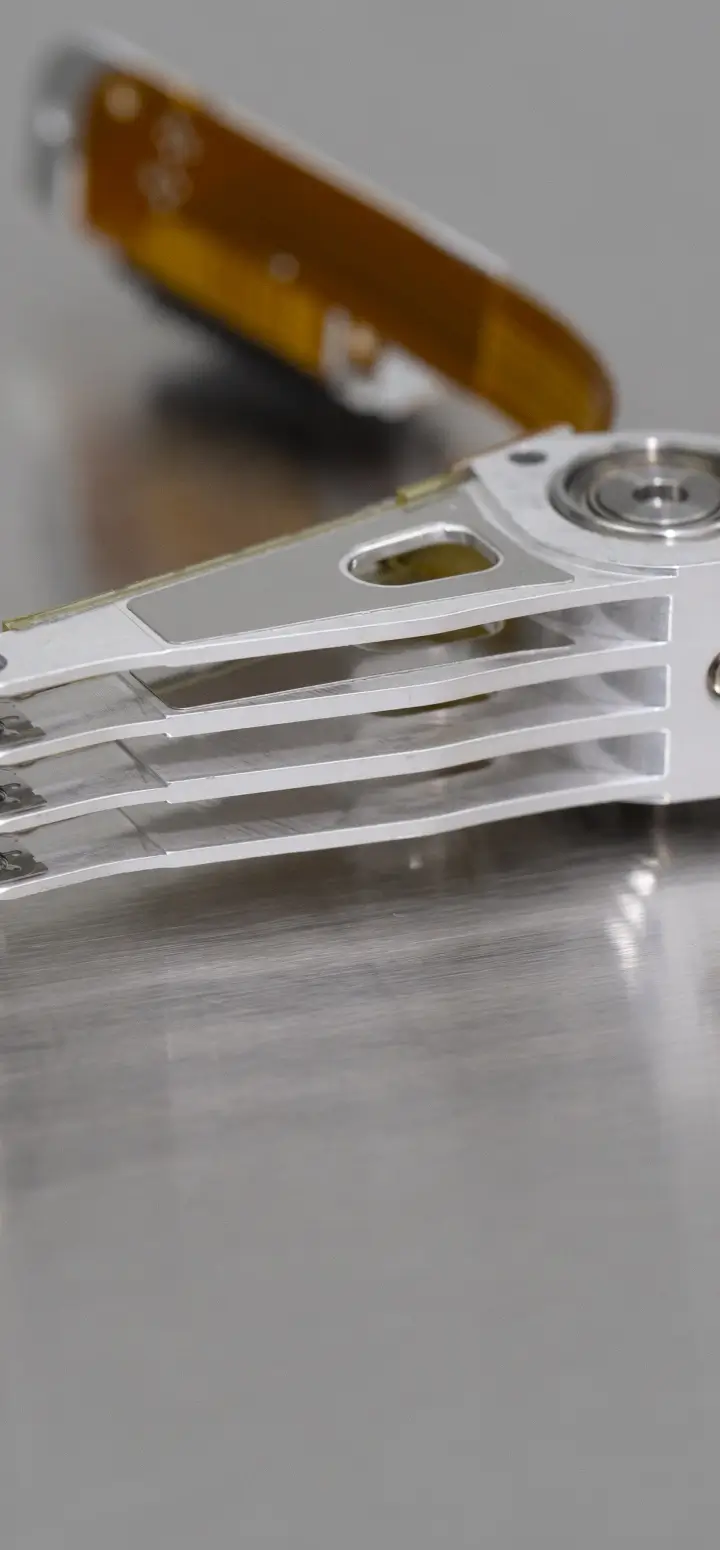 HDD Data Recovery for Any OS and Manufacturer
Hard drive failure affects nearly 26% of users worldwide, and you need a data recovery company that can handle any scenario to give your data the best chance of being recovered. We have successfully performed HDD repair and subsequently recovered data from tens of thousands of hard drives with every type of OS and file system.
We are partnered with the world's most popular hard drive manufacturers. Our data recovery services will not void the manufacturer's warranty in most cases, and we can issue a letter documenting all hard drive repairs upon completion of our work.
Hard Drive Recovery Success Stories
Our mission is to provide the highest success rate technologically possible in the shortest amount of time, and we are committed to our "No Data, No Recovery Fee" Guarantee. See some of our happy customers who trusted Secure Data Recovery to get their data back.
Frequently Asked Questions
Why do hard drives fail, and what can I do to prevent this from happening?

Hard drives have several mechanical components that can wear down over time. The read/write heads, spindle and actuator assembly are particularly sensitive, and a slight offset will prevent the drive from reading data correctly. Likewise, the hard drive's electronics can fail due to an electrical event or improper operating conditions. This prevents the drive from interfacing with your computer.

User error, virus attacks and file corruption can also cause data loss. When any of these situations occur, you need help from a professional data recovery company in order to restore access to the files on your disk.

What factors affect hard drive data recovery pricing?

Dozens of factors can affect pricing. Your hard drive's brand, model and failure scenario play an especially significant role.

Secure Data Recovery Services offers risk-free standard diagnostics for all desktop, laptop and external hard drives. During our diagnostics, our engineers perform a series of tests to analyze the extent of media damage, which allows for an accurate price quote and turnaround estimate. Contact us to set up an evaluation at one of our offices

How do hard drive data recovery experts restore access to my files?

The answer varies from case to case, but our teams typically repair or replace damaged hard drive components--including the read/write heads, the actuator arm assembly and other delicate parts--in a certified Class 10 ISO 4 Cleanroom. All engineers need to work in a certified Cleanroom to prevent accidental media damage.

Corruption can still prevent file access, particularly if the drive was operated in a failed state. Our teams then create a full copy (or "clone") of your hard drive, then run specialized software on the copy to retrieve your files. In some cases, our engineers will work directly with data on a bit or block level.

After recovering your files in their original condition, we return your data on the return media of your choice.

How long does hard drive data recovery take?

Is laptop hard drive data recovery different from desktop data recovery?

While the general process is the same, our engineers use a different set of tools to perform delicate procedures on smaller hard drives. Engineers treat physical media damage by repairing damaged components, at which point they can access your data and treat any file corruption.

It is important to note that the physical size of a hard drive does not necessarily affect the chances of a successful recovery. We offer exceptionally high success rates for laptop drives, micro drives and other drives with a small form factor.

Should I use hard drive data recovery software to fix my system?

No. While there are dozens of data recovery programs on the market, there is no way to fix physical media issues with software. You may seriously damage your hard drive by operating it after a component failure.

If you have accidentally deleted files from a hard drive, data recovery software could potentially overwrite your data during installation. Contact a professional data recovery provider for the best results.