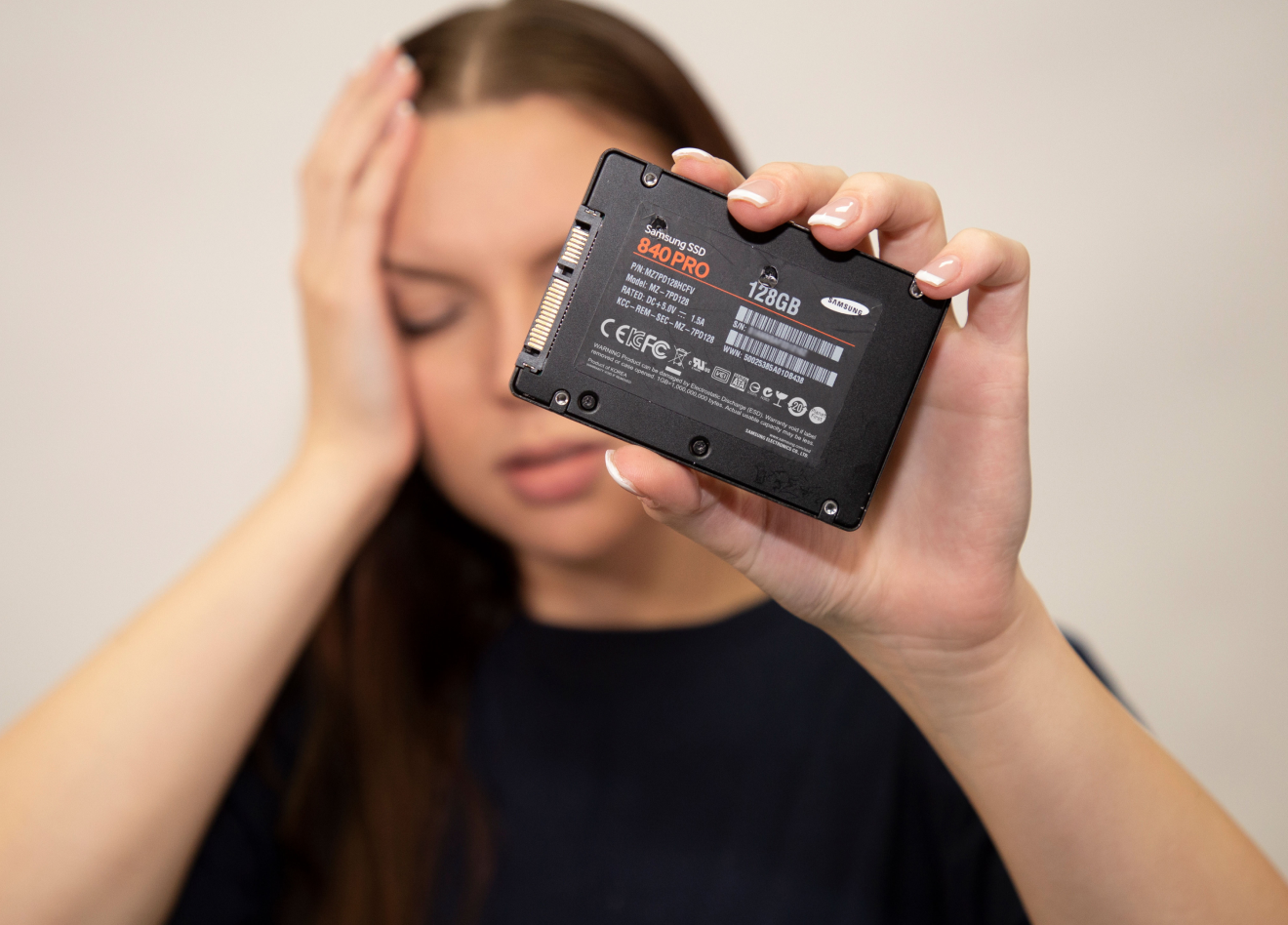 SSD Data Recovery in Canada
At Secure Data Recovery Services we offer professional SSD Data Recovery with full support for all solid state drive models and configurations. Our data recovery experts have years of hands-on experience and a full library of custom SSD data recovery tools capable of restoring data in the most complex situations.
Get your SSD diagnosed free of charge inside of our certified SSAE 18 SOC 1, 2 & 3 laboratories. Only pay for your SSD Data Recovery Services upon successful completion, with our "No Data, No Recovery Fee" guarantee.
Our customers rate our services:
We Helped Thousands Get Their Lost Data Back.
With over 125 satisfied customers and growing, we are proud to provide outstanding customer experience and quality service that consistently exceed customer expectations.
View All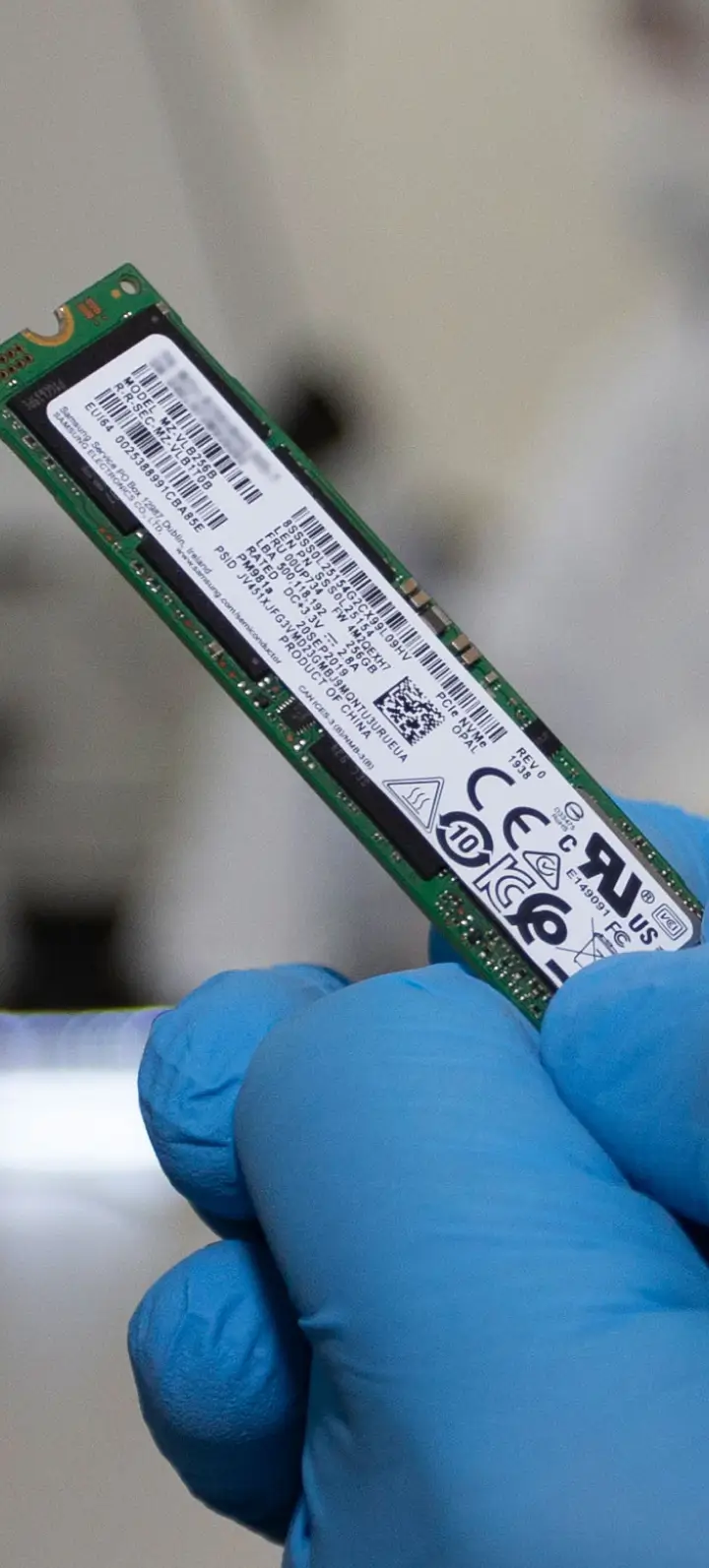 Support for SSD Recovery of All Brands
Our labs offer SSD Recovery for all makes and models by partnering with leading manufacturers and investing heavily into R&D.

Solid state drives consist of a series of flash memory chips assembled to act as a single storage device. Combined with the ever-changing development of SSD controllers and the complex nature of compression, wear leveling & encryption algorithms used, makes SSD recovery more specialized than nearly any other data recovery service.

Our research and development teams continue to drive innovation for dependable results with all brands of solid state drives and NAND flash recovery.

Here are just some of the SSD recovery services our engineers can assist you with:

Apple SSD Data Recovery
Samsung SSD Recovery
Intel SSD Recovery
Crucial SSD Data Recovery
SanDisk SSD Data Recovery
WD Solid State Drive Recovery
Kingston SSD Recovery
Seagate SSD Data Recovery
SandForce SSD Recovery
ADATA SSD Data Recovery
SK Hynix SSD Recovery
Others
SSD Data Recovery Reviews
N. F.
Reviewed on Nov 27, 2023 | Saskatoon, SK
Fast, Reliable, and Attentive
Jonathan, the representative whom I was in contact with, was very attentive to my situation and questions. Secure Data Recovery did very quick work and recovered my files from a faulty SSD. All the files that I have viewed were in good condition. In addition, the total fee for data recovery was affordable for me. I recommend them based on my positive experience.

Jonathan, I hope you ke... Read Moreep up the good work, and I wish you good luck! Thank you.
Ms Deschutter
Reviewed on Nov 20, 2023 | Victoria, BC
After being told I couldn''t retrieve the data on my iphone Secure Data Recovery made it possible. I was skeptical at first however Daniel Novak and the SDR Team was there through the process to answer all my questions and reassure me. I am grateful for the recovery of thousands of photos and information I requested. I would recommend Secure Data Recovery for their Services.
Bob Christie
Reviewed on Oct 10, 2023 | Calgary, AB
Soon after purchasing a new computer our hard drive failed and we hadn''t backed up our data. We had thousands of photos, documents and music that we didn''t want to lose and Memory Express recommended we contact Secure Data Recovery, who they have a partnership with.

The service we received from our account representative Jonathan Nguyen was outstanding - he kept in constant contact w... Read Moreith us, quickly answered any questions we had and we were so pleased to have our data recovered and back in our hands within a week of Secure Data Recovery receiving our failed hard drive.


Tahseen Rabbi
Reviewed on Oct 09, 2023 | New York, NY
Secure Data Recovery was able to retrieve the footage I needed to meet our deadlines for a video we created in Detroit. I appreciated Jonathan''s patience and effort to keep us updated.
Andy B
Reviewed on Oct 04, 2023 | Victoria, BC
I am very grateful for the quick and successful recovery of a 2TB SSD whose control board was toasted by connecting it to a wrong AC adapter. I worked with Jacob and received great support and prompt communications. SDR were able to recover 100% of the drive. You saved my day. Kudos and thanks!
Dan Scarffe
Reviewed on Sep 28, 2023 | Kamloops, BC
Excellent Service for Hard Drive Recovery
Jonathan was very efficient and helpful. My hard drive gave up
and Jonathan and the team were able to recover all of the important files.
Jonathan was very professional and helpful with all of my questions.
I would highly recommend this service.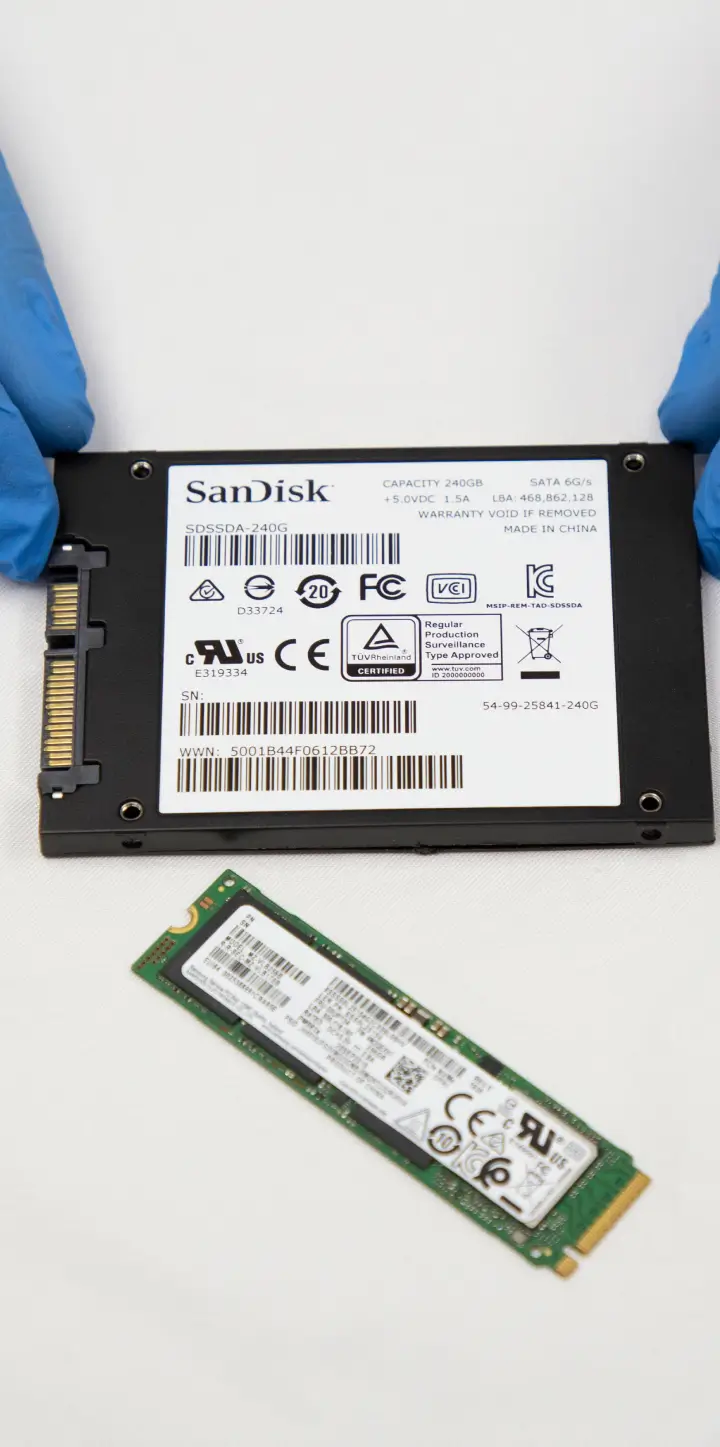 The Best SSD Data Recovery Service in the Industry
We have what it takes to offer the best SSD Data Recovery service with the fastest turnaround time in the industry. Our certified labs commonly work on SSD drive recovery with firmware failures, damaged circuitry, error correction issues, fried controllers and CPUs. With most of the work being done under a microscope, the list of tools needed to produce dependable results with damaged SSD data recovery is quite extensive. We use custom hardware, preheater stations, and best-in-class soldering equipment when performing data recovery from dead SSDs.

Secure Data Recovery Services' engineers have the know-how and proprietary SSD data recovery software to assist with the full range of all SSD file recovery:

Data recovery on m.2 SSD
NVMe SSD Recovery
SATA SSD Data Recovery
PCIe SSD Data Recovery
Corrupted SSD Recovery
Recover your deleted data from SSD
SSD I/O error fix and recovery
SSD not detected in BIOS
And many more
Professional Solid State Drive Data Recovery
Our Solid State Drive Data Recovery comes with a Documented 96% success rate. We are able to deliver great results for broken SSD data recovery, requiring NAND chip-off operations, and restoring deleted files from SSDs, regardless of the file system used.
Your Solid State Drive data recovery process will include:
Free Consultation
Our data recovery experts are available to answer your questions. Call us 24x7 to receive a complimentary consultation and price quote.
No-Obligation Quote
Review and approve our detailed diagnostic report to restore your photos, videos, business documents or any other file types.
Evaluation
Your SSD diagnosed for any physical or logical faults inside of audited secure facilities
Receive Recovered Data
Your data recovered and returned on a new external drive with payment due upon success.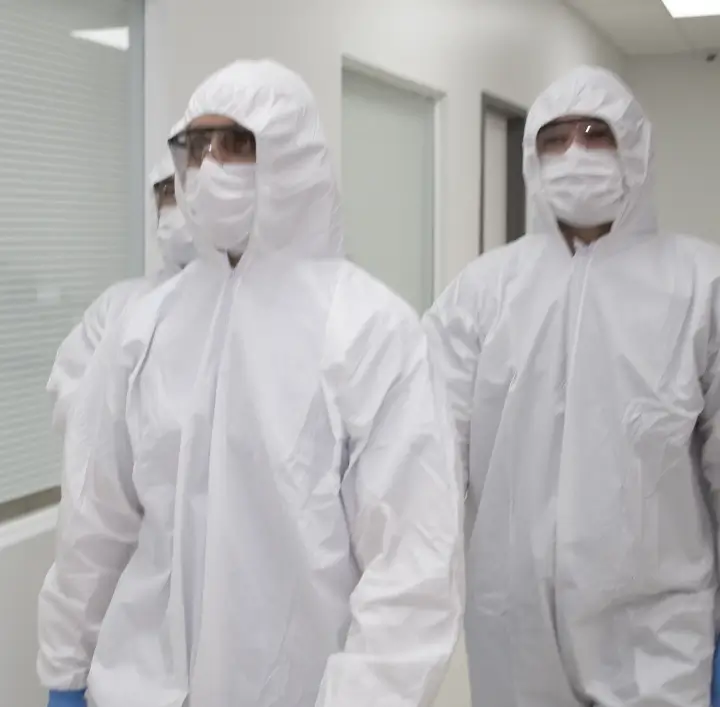 Our SSD Data Recovery Services
Our professional SSD data recovery services meet the most stringent requirements. No existing warranty will be threatened by any of our data recovery operations.

In addition to a documented 96% successful data recovery rate, Secure Data Recovery Services provides a "no data, no recovery fee" guarantee to all of our customers. You pay nothing until your data has been successfully restored. Call our experts now to get started: 800-705-3701.