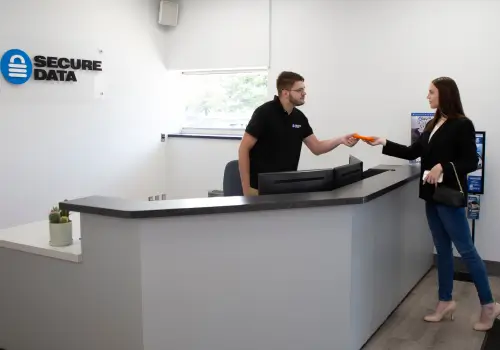 Data Recovery Services in Calgary - RAID, SSD & Hard Drive Recovery
We have provided data recovery in Calgary and delivered results for over 15 years. Our partnership with Memory Express, Canada's flagship computer products and services retailer, allows us to serve the Calgary region. You can access our services at 3305 32nd Street in Northeast Calgary, a kilometer from the Riviera Plaza and Conference Centre.
Trust the data recovery experts in Calgary. We have the most industry-specific certifications and a 96% success rate.
Our customers rate our services:
We Helped Thousands Get Their Lost Data Back.
With over 125 satisfied customers and growing, we are proud to provide outstanding customer experience and quality service that consistently exceed customer expectations.
View All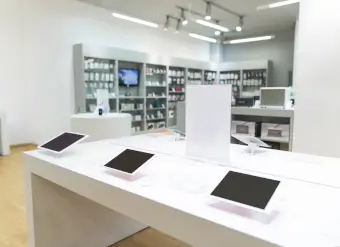 Secure Data Recovery Services
Emergency Services Available 24x7
Secure Data Recovery Near You
Our partners, Memory Express, have several locations throughout the Stampede City. You can find another store at 5005 Dalhousie Drive Northwest, near the intersection with 53rd Street, in Dalhousie Station. Or visit them at 120 58th Avenue, on the corner of 1st Street, in the Manchester Industrial neighborhood of Southeast Calgary.
We also offer data recovery in Edmonton for residents of Central Alberta through our partners at Memory Express. They are located at 10187 34th Avenue Northwest, near the intersection with Gateway Boulevard, in South Edmonton. Or visit their other Edmonton store at 17203 109th Avenue, on the corner of 172nd Street, in the Northwest Industrial District.
Calgary data recovery is more convenient than ever.
Call our representatives or stop into one of these stores to start a case and receive a free consultation.
Calgary Data Recovery Company
Secure Data Recovery is proud to partner with a leading retailer like Memory Express.
Together, we have reimagined data recovery services in Canada.
Memory Express built its business on the concept of commitment. A commitment to offering the best service, selection, and savings. For over 25 years, Memory Express has honored that commitment to their customers. They continue to serve Canadians from Ontario to the Prairies and Pacific Northwest, providing exceptional service, one person at a time.
At Secure Data Recovery, we share that vision. Since 2007, we are the authority in hard drive recovery, SSD recovery, and RAID recovery. We have helped thousands of individuals and businesses of all sizes in Winnipeg and Manitoba recover from every data loss scenario. But most importantly, we understand the value of your data, and our experienced engineers are ready to reunite you with your lost files. In addition to our flexible Economy and Standard options, we offer Emergency services for those that need their data immediately.
Do not let sudden data loss become permanent. The experts at Secure Data Recovery and Memory Express will deliver the results you are looking for.
Recovery Services We Offer
In addition to hard drive recovery and RAID recovery, we specialize in complex data loss solutions for SSD drives and other NAND-based flash memory devices, iPhones and Android smartphones, network-attached (NAS and SAN) storage systems, and virtual machines.
Calgary, AB Data Recovery Reviews
Sam Lam
Reviewed on Nov 01, 2023 | Calgary, AB
Great support from Jonathan!
My hard drive that had all the personal photos I''ve ever taken in the last 20 years failed, but the folks at Secure Data were able to recover all my files and quickly as well. Jonathan was very accommodating and was in frequent contact with me throughout every step. This was my first experience with a data recovery company and I think they were great!
Bob Christie
Reviewed on Oct 10, 2023 | Calgary, AB
Soon after purchasing a new computer our hard drive failed and we hadn''t backed up our data. We had thousands of photos, documents and music that we didn''t want to lose and Memory Express recommended we contact Secure Data Recovery, who they have a partnership with.

The service we received from our account representative Jonathan Nguyen was outstanding - he kept in constant contact w... Read Moreith us, quickly answered any questions we had and we were so pleased to have our data recovered and back in our hands within a week of Secure Data Recovery receiving our failed hard drive.


Jamison Cooper-Leavitt
Reviewed on Jul 20, 2023 | Calgary, AB
As data recovery is typically expensive, it was well worth getting my data back. Thanks to Secure data and their very knowledgeable team for the quick and fast service. Jonathan Nguyen gave us really good custom care and I would certainly do business with Secure Data again if needed.
Chris Dewsbury
Reviewed on Jul 06, 2023 | Calgary, AB
Thanks to Jonathan Nguyen for his amazing service. He answered all our questions in a very timely manner and was very easy to work with. I would recommend Secure Data Recovery to anyone needing precious data recovered quickly!
Cherlyn White
Reviewed on May 10, 2022 | Calgary, AB
Can''t recommend your service enough to anyone who may have lost or can''t access pictures, contacts, etc. Jonathan helped us out each step of the way and recovery was smooth and quick. The entire process was easy and well explained. Thanks again!
Karie Lee
Reviewed on Feb 10, 2022 | Sandpoint, ID
Stress Free Emergency Drama
Jake Gambatese created a stress free environment and address my issues immediately. I felt supported at a time when most would normally be panicked. I was about to lose 20 years of work and personal data, pictures and marketing videos! I was skeptical that it could all be recovered, since no other computer ''specialist'', including the Geek Squad could to it. It came back FULLY recovered!!
... Read More/>
In a service oriented job like this, when probably 100% of your customers are panicking and stressing out, your job is like that of a triage nurse. You have to be able to calm the client down, and deal with all of their emotions and out-lashes. I was prepared to be super stressed out about it, but I immediately felt that supported and that my needs were being met.

Jake was proactive, was on top of the game and emailed at every juncture of the process. I didn''t even have the chance to get all worked up about it. :)
Great triage work Jake!!

Why Choose Secure Data Recovery in Calgary?
Certified and Verified Secure
Transparent Process
Trusted and Guaranteed Results
Secure Data Recovery Services operates in world-class facilities that undergo regular SSAE 18 SOC 1, SOC 2, and SOC 3 audits to verify the integrity of all cybersecurity management control systems. This means that your data is protected at every stage of the recovery process.
Each of our Lab facilities also has a certified Class 10 ISO 4 cleanroom. This specialized environment provides state-of-the-art filtration to remove potentially harmful airborne particulates that could damage the sensitive internal components of storage devices.
For more than a decade, the engineers at Secure Data Recovery Services have built a reputation as the most reliable provider of professional data recovery in the industry. Our expert team maintains a documented 96% successful recovery rate.
We maintain partnerships with every major digital storage manufacturer to ensure our custom solutions never threaten any existing product warranties. We also invest heavily in research and development to keep pace with rapidly evolving digital storage technology.
Free Data Recovery Quote
We intimately understand all data loss scenarios and will exhaust all options technologically possible to reunite you with your lost data as quickly as possible. When you choose Secure Data Recovery Services, you get the most credentialed professionals in the industry.
Service times and exact pricing for a successful recovery always depend on the specific damage to the storage, which is why we offer free, no-risk diagnostics with every standard service.
Our quotes consist of:
Price for successful recovery
Time estimates for job
Key information about the events that led to data loss
Call 587-804-4501 to speak to a data recovery expert 24x7 and schedule your free data recovery consultation with a no-obligation price quote.