RAID Data Recovery
Since 2007, Secure Data Recovery Services has been performing onsite, remote, and in-lab RAID data recovery from failed RAID systems with a 96% documented success rate. Our mission has always been to deliver the best results technologically possible while maintaining the strictest security controls. Your data stays protected at every stage of the recovery process with the numerous industry-specific security attestations we hold, including regular SSAE18 SOC, 1, 2 & 3 audits. We are ready to help you recover from digital disasters, anywhere and at any time, with an industry's best "No Data, No Recovery Fee" guarantee.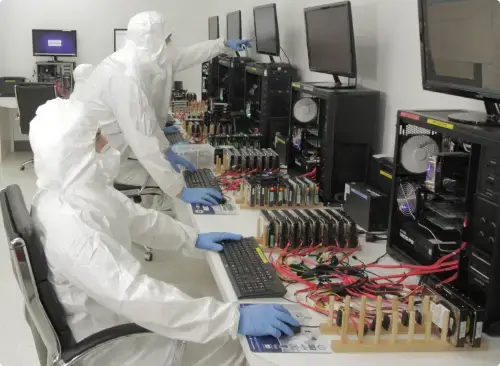 Our customers rate our services:
We Helped Thousands Get Their Lost Data Back.
With over 125 satisfied customers and growing, we are proud to provide outstanding customer experience and quality service that consistently exceed customer expectations.
View All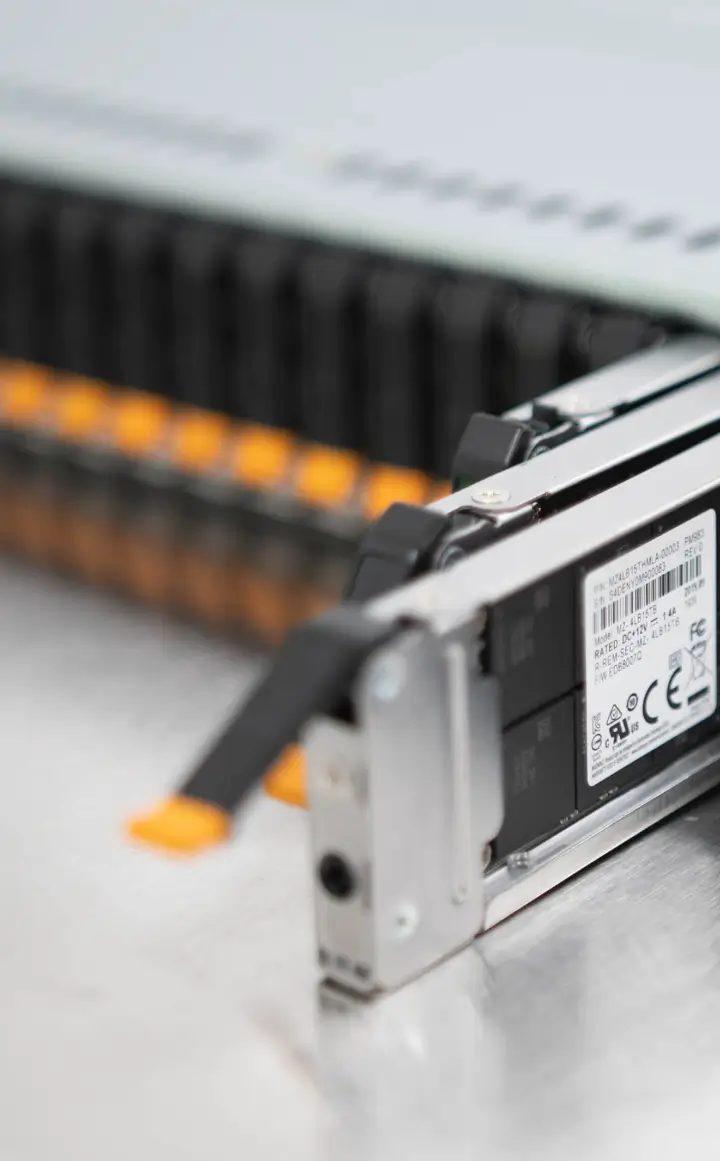 RAID Data Recovery Services
Our RAID data recovery services are the best in the industry at recovering mission critical data from failed hardware and software RAID arrays of any level, file system and OS. Secure Data Recovery Services offer flexible options from Free to around the clock emergency evaluations with guaranteed results. We've solved some of the most complex data loss situations with extraordinary results. Our team of RAID engineers and data recovery technicians has successfully restored data from failed RAID's ranging in size from two disks up to several hundred disks and bring customized solutions to the standard stripping, mirroring, and parity RAID failures.
RAID Data Recovery Reviews
Kevin Rhynold
Reviewed on Nov 01, 2022 | Halifax, NS
I want to thank Scott McMacken for making the data recovery on our failed drive a very easy and comforting procedure. When the News director said, " get that video archive data back!" it was a stressful time, luckily, I found Secure Data online and when Scott reached out to me, he explained how the pricing and workflow would playout. Once the login account was created the procedure was a breeze to... Read More follow all steps from shipping defective drives to confirming restoration. I have recommended Scott and Secure Data Recovery to my contacts, it was a great experience.
Darren Chung
Reviewed on Jul 29, 2022 | Markham, ON
Eric was very responsive and was able to recover all my data. It was costly, but memories are hard to replace.
Darren Brown
Reviewed on Nov 10, 2021 | Ottawa, ON
Big thanks to Scott for keeping me on track through this process. As a one-man-band where I work some time things fall through the cracks or get forgotten. Scott kept on top of my file and communicated quickly and with clarity on what my options were and next steps. Looking forward to getting production back up and running now that are RAID drive data was fully recovered.
Sandra Mattes
Reviewed on Jul 28, 2021 | Toronto, ON
We had a fire . We were able to remove the server from the location, send over the hard drives to Secure Data Recovery Services. They were able to recover 100% of our data in a very quick turnaround. 20years of data was on the server. We are so grateful for the services provided by Secure Data. Scott provided a continuous flow of information, kept me in the loop at all times.
Awesome ... Read Morejob Scott, would recommend Secure Data Recovery Services to anyone.
Jonathan V
Reviewed on Apr 30, 2021 | Toronto, ON
Excellent support throughout
Though we ended up not proceeding with the backup for now, the support and attention from Scott was absolutely awesome and I would readily and happily recommend any friends or colleagues to Secure Data Recovery for their needs.

I was explained every part of the process clearly, responses were prompt and helpful, and multiple options were presented. I didn''t feel pressured and, if the c... Read Moreompany chose to move forward, would have been happy to keep working with them.

Thanks again Scott, all the best to you and the team.
Patrick Roberge
Reviewed on May 29, 2020 | Vancouver, BC
Thank you Jeff Hart for your very professional service on recovering my Hard Drive Data. Decades of photos and videos all restored. You made what could have been a very stressful situation a calm and professional experience. Many thanks.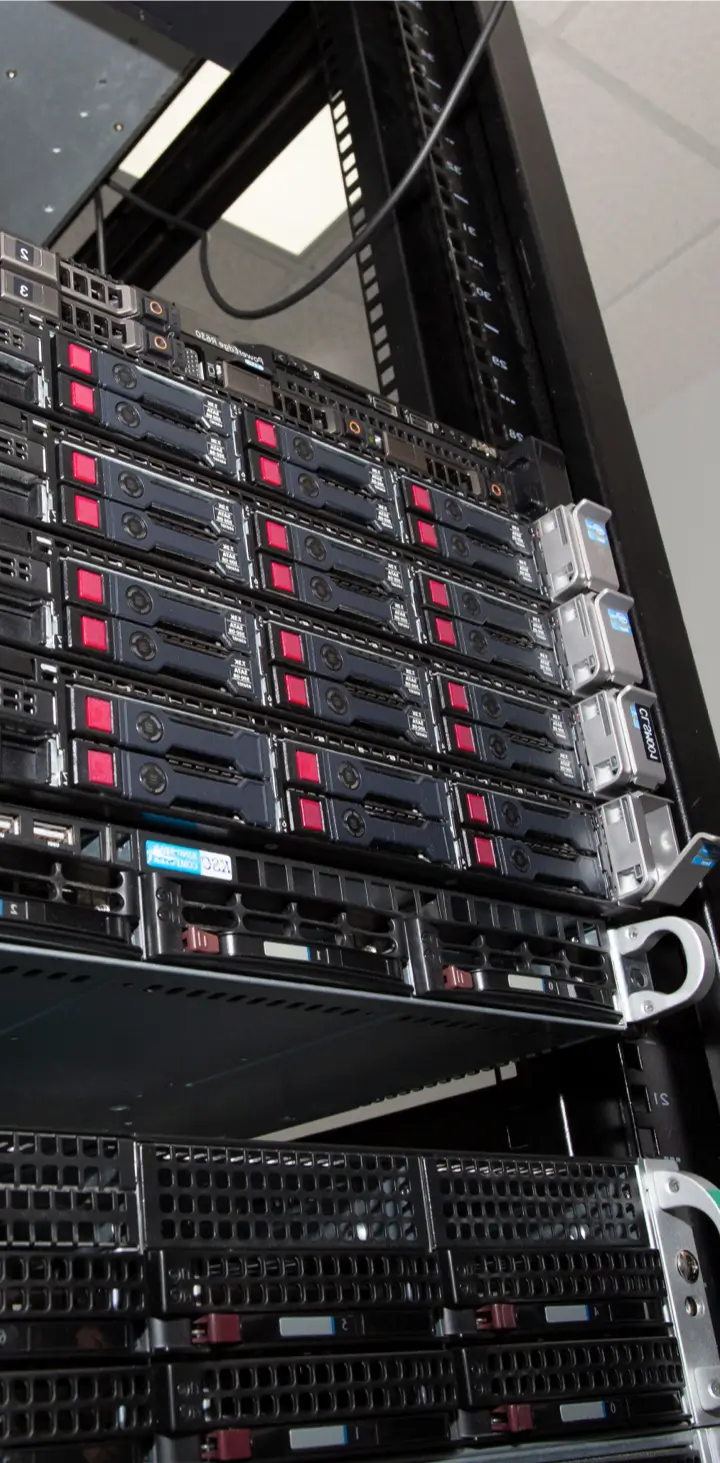 SAN & NAS RAID Recovery
While vastly different by design, SAN and NAS appliances require similar methodology when performing data recovery in the event of data loss. Our RAID recovery engineers specialize in rebuilding the RAID architecture of complex file-based and block-based storage systems. In addition, our team holds an immense library of custom tools required to address many of the proprietary NAS, SAN and SAN-NAS hybrid operating systems and non-standard file systems that challenge other data recovery companies to deliver results with minimum downtime.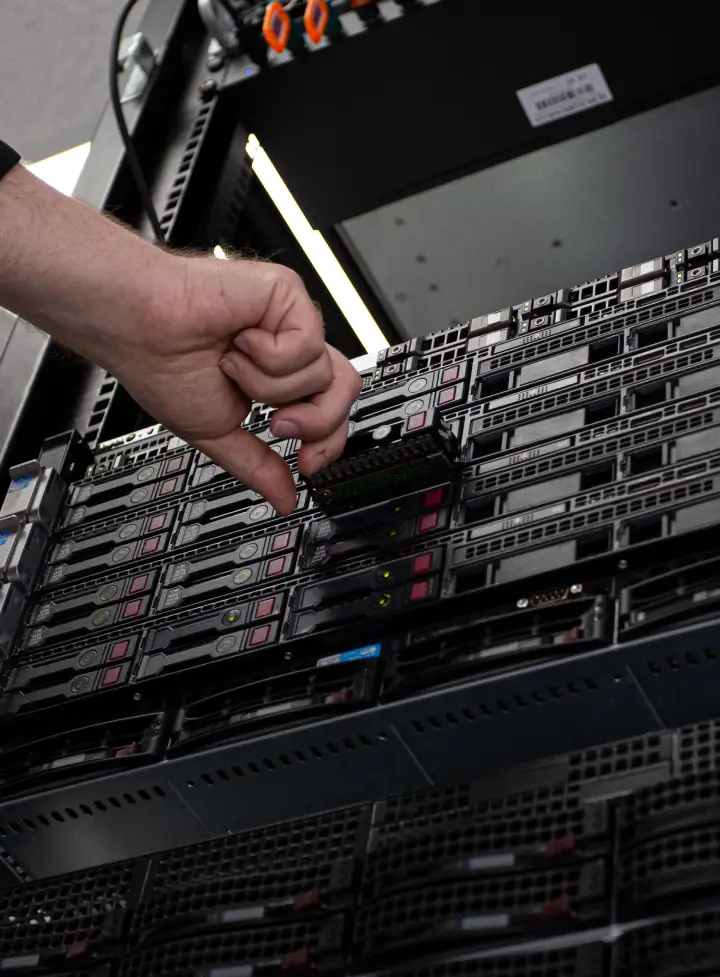 Hybrid & Nested RAID Recovery
These RAID types combine two or more levels, blending the best RAID attributes to improve redundancy or increase performance of standard RAID configurations. Still, no storage is failproof and these RAIDs still fail from multiple causes such as disk errors, multiple disk failures, and human errors. Recovering data from hybrid and nested RAID arrays requires specialized data recovery techniques and tools uniquely available to Secure Data Recovery Services.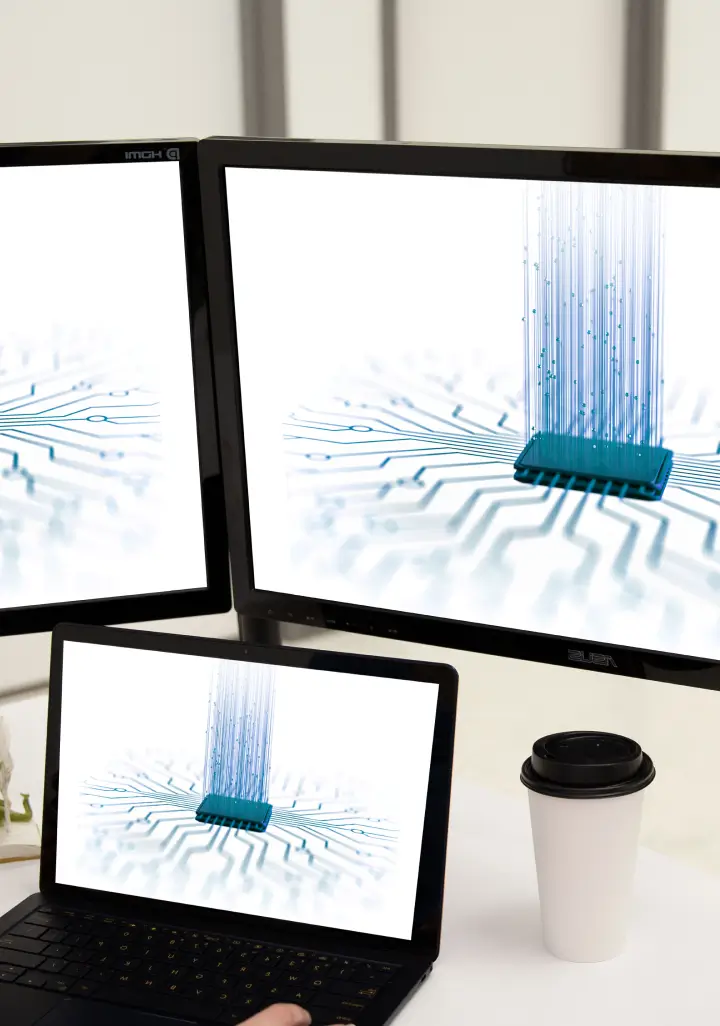 Virtualization Storage Data Recovery
With the wide adoption of virtualization software in most SMB and enterprise environments due to their many benefits, performing RAID Recovery services commonly requires us to repair damaged hypervisors, virtual machines, snapshots, and virtual disks as part of our scope of work. Our data recovery engineers specialize at restoring data from storage virtualization failures caused by read errors, hardware failure, ransomware attacks, and human errors.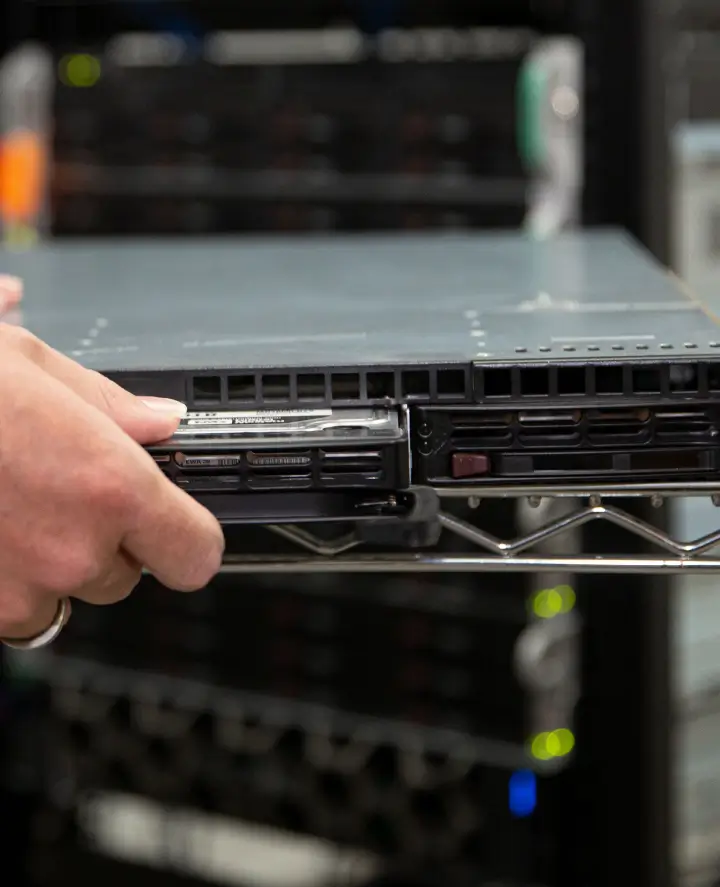 Server Data Recovery
Downtime due to a failed server is especially costly since the impact of inaccessible data spreads to numerous endpoints instantly and can grind productivity to a stop. Our data recovery professionals are uniquely skilled at recovering everything from single disk to large cluster computing, app, web, mail, print, and database servers with maximum efficiency to get our customers back online with minimum downtime.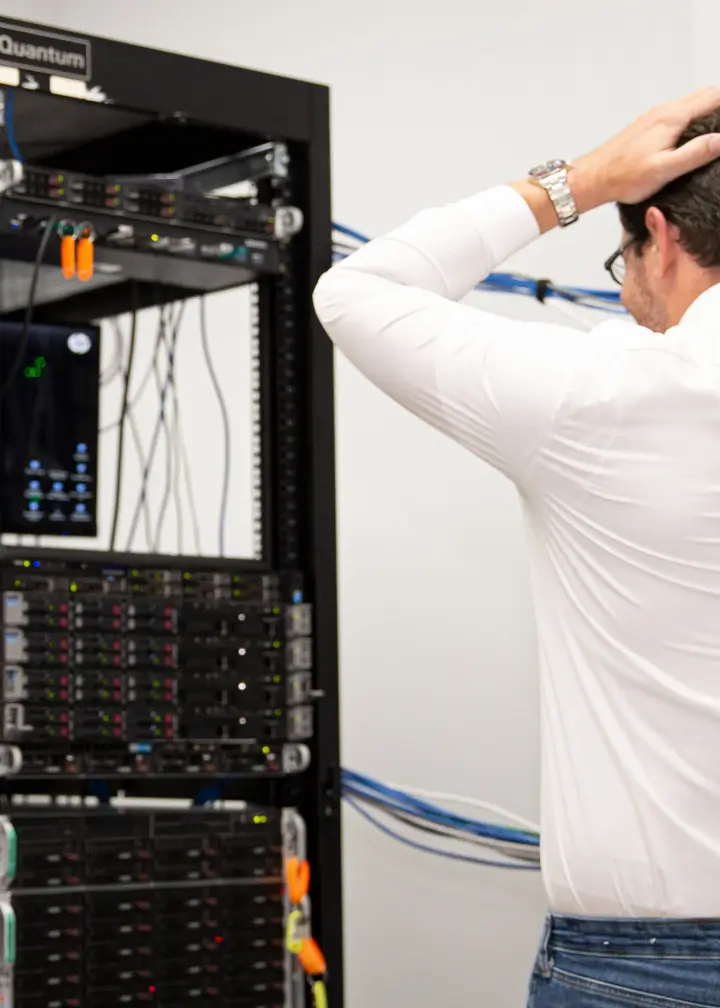 What NOT to Do When Experiencing RAID Failure
Limiting the time an array runs in degraded mode greatly decreases the risk of permanent data loss. When experiencing data loss on a RAID array NEVER:
Attempt to reset the RAID
Re-insert and force online RAID members
Try to repair file system by running CHKDSK or fsck
Read from drives making abnormal noises or have SMART errors & bad sectors
Run software-based recovery programs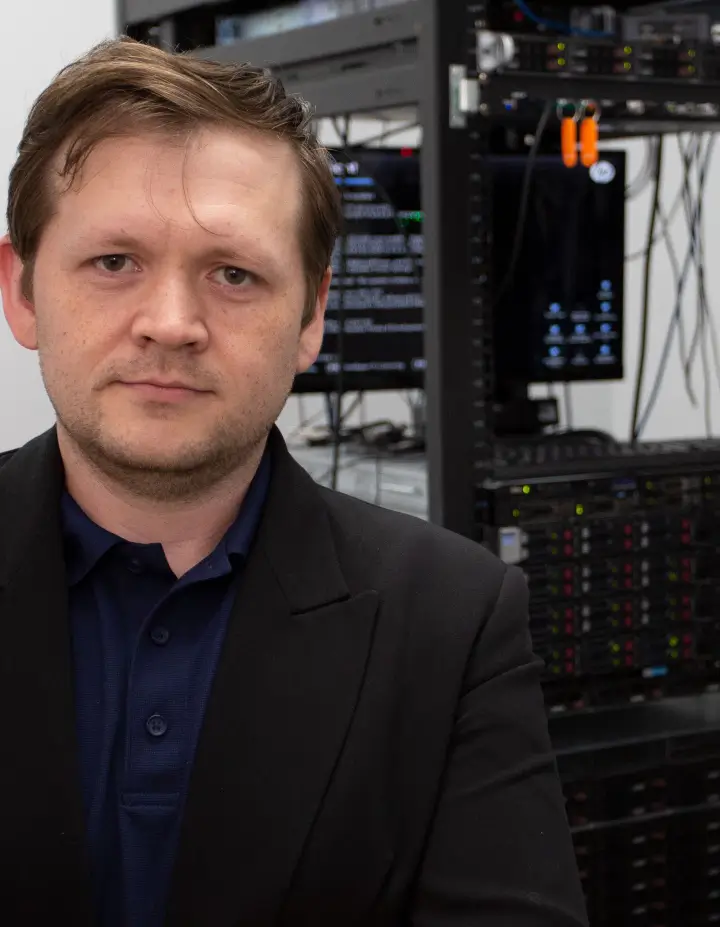 What to Do When Experiencing RAID Failure
When experiencing a RAID failure, immediately shut down the system and call a data recovery professional.
Make detailed notes of the events which occurred (noises, power, and other anomalies)
Label the sequential order of the drives in the array
Compose a list of crucial and critical data, including file types and volume/data size
Detailed information will significantly help cut the data recovery turnaround time.
Common Causes of RAID Failure
When RAID data is lost or compromised, production comes to an abrupt stop — and the results can be lethal to your business and your bottom line.
While RAID configurations have higher redundancy and fault tolerance, in many cases, one disk failure can affect the entire configuration. Your array can experience data loss due to a variety of scenarios including:
Accidental data deletion
Formatted partitions
Virus infection
File system corruption
RAID controller failure
Incorrect RAID rebuilds
Single or multiple drive failures
Failed Rebuilding of RAID Volumes
Power surge
Extensive time required for a rebuild
Abnormal termination of a rebuild
An uncorrectable read error has occurred
A replacement drive has failed
Another drive in the array has failed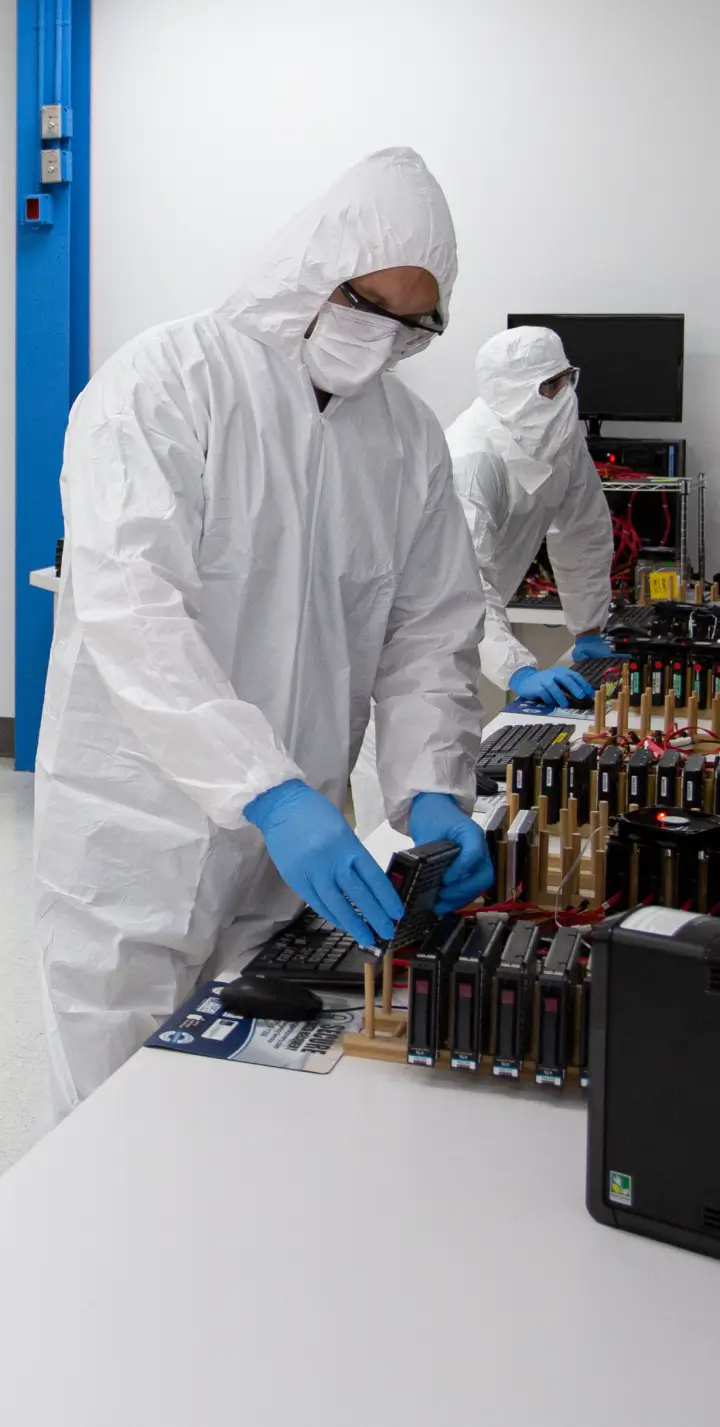 Secure RAID Recovery Process
How does RAID recovery work? Our process begins with a diagnostic review of your failed RAID. During the examination our team will evaluate the condition of the RAID members, scan, and analyze the file system, RAID/SAN/NAS metadata to determine the probability of a successful recovery.
Once the examination is complete, we provide a quote for the recovery and finalize the scope of work. Upon approval, our team will repair damaged RAID members and image them to preserve the original state of the disk. The final stage is to perform RAID assembly, SAN assembly, file system repair, or database repair (SQL, Exchange, Oracle, etc.) as needed and test the integrity of the critical files upon request. To complete the process, our technicians transfer the recovered data to a new secure FIPS 140-2 LEVEL 3 Validated storage device and prepare it for return shipping or customer pickup.
RAID Data Recovery Success Stories
Our mission is to provide the highest success rate technologically possible in the shortest amount of time, and we are committed to our "No Data, No Recovery Fee" Guarantee. See some of our happy customers who trusted Secure Data Recovery to get their data back.