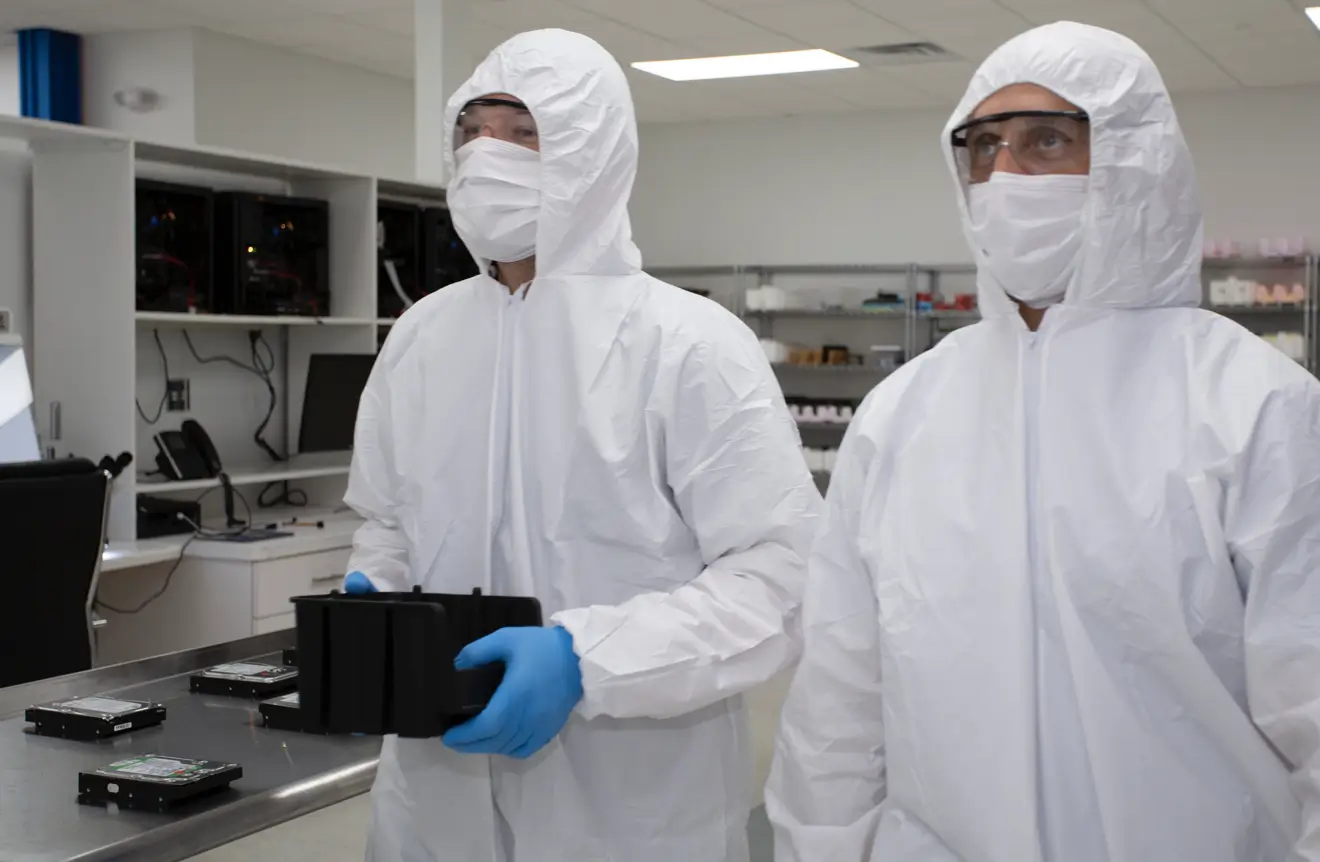 Emergency Data Recovery in Canada
Secure Data Recovery Services is the most dependable source for emergency data recovery. We have the experience and facilities capable of restoring data with the quickest turnarounds in the industry. All emergency cases come with around the clock service with our certified engineers working in three shifts to get your data back as soon as possible.
All data recovery quotes are payable upon success with our "No Data, No Recovery Fee" guarantee. Choose the most reliable solution when you need your data back ASAP.
Our customers rate our services:
We Helped Thousands Get Their Lost Data Back.
With over 125 satisfied customers and growing, we are proud to provide outstanding customer experience and quality service that consistently exceed customer expectations.
View All
Emergency Data Recovery Services
We have performed thousands of emergency data recovery services with over 15 years of experience with a Documented success rate of 96%. Each project begins with a comprehensive diagnostic performed inside of SSAE 18 SOC 1, 2 & 3 Audited data recovery labs. We then present a detailed diagnostic report and quote options for successful retrieval and perform the work in around the lock fashion with turnaround times as fast as a few hours. Our certified data recovery technicians specialize in all physical and logical issues to give you the best odds for successful SSD, RAID, phone and hard drive recovery.
Emergency Data Recovery Reviews
Allen Hovan
Reviewed on Apr 28, 2023 | Vancouver, BC
Top notch service from my initial phone call inquiry; drop off of device; follow-up on restoration. Very satisfied
Diogo Dassie
Reviewed on Apr 14, 2022 | Toronto, ON
Jonathan was very attentive and helpful at all times. He clarified all my doubts and did the best he could. Excellent company.
Karie Lee
Reviewed on Feb 10, 2022 | Sandpoint, ID
Stress Free Emergency Drama
Jake Gambatese created a stress free environment and address my issues immediately. I felt supported at a time when most would normally be panicked. I was about to lose 20 years of work and personal data, pictures and marketing videos! I was skeptical that it could all be recovered, since no other computer ''specialist'', including the Geek Squad could to it. It came back FULLY recovered!!
... Read More/>
In a service oriented job like this, when probably 100% of your customers are panicking and stressing out, your job is like that of a triage nurse. You have to be able to calm the client down, and deal with all of their emotions and out-lashes. I was prepared to be super stressed out about it, but I immediately felt that supported and that my needs were being met.

Jake was proactive, was on top of the game and emailed at every juncture of the process. I didn''t even have the chance to get all worked up about it. :)
Great triage work Jake!!

Mustafa Qureshi
Reviewed on Dec 13, 2021 | Markham, ON
Outstanding service not just in terms of the quality of their results (they managed to recover everything I had ever deleted on my desktop. Yes, everything), but their communication, price flexibility, and transparency in their operations. Anyone looking for quality data-recovery work should turn to SDR.
DB Gravel
Reviewed on Oct 01, 2021 | Toronto, ON
Hard drive recovered. Great service
On my own I tried everything. Software, windows utilities second hard drive. And the noise it made reduced my expectations to near zero. Without cost they looked at it and reported back that all was not lost and they could read the disk. So at this point the decision was easy. Dollars to data value was acceptable to me. So don't overthink it these guys are great.
Why Choose Secure Data Recovery Services
At Secure Data Recovery Services, we recognize the importance of fast completion times. Our 24/7 emergency data recovery has average turnarounds of less than 24-48 hours. We also offer convenient pickup and delivery services to expedite diagnostic and recovery processes.
Any storage device storing your critical data can fail without warning, and in order to improve your chances of a successful recovery, you should take immediate steps to preserve your data in its original condition.
We recommend turning off your device to avoid any further damage that may occur. Contact a professional data recovery company as soon as possible; do not run any software utilities or attempt to diagnose the failure yourself, as you may complicate the underlying physical and or logical issues preventing you from accessing the data.
When you need the fastest possible turnaround, we dedicate a team of experienced engineers capable of offering in-lab, on-site and remote emergency data recovery services.
Call our team of data recovery experts to get started now: 800-705-3701