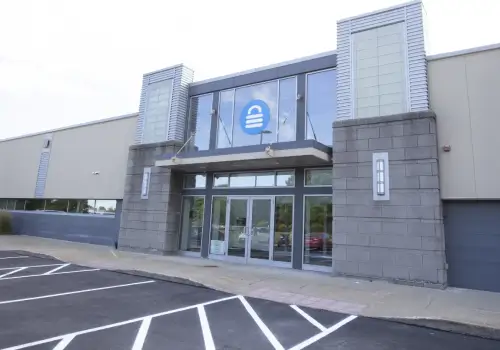 About Us
Secure Data Recovery Services operates certified labs across North America, with local offices in four Canadian provinces. We have a passion for helping people with digital disasters because we know that losing data means losing years of work and priceless memories. Our company was established in 2007 with engineers who have decades of experience in the data recovery field. Our engineers thrive on challenges, which is why we have a 96% successful recovery rate regardless of the device, the operating system, or the cause of data loss.

Recovery Services for All Media
Our expert technicians are the best-credentialed in the industry. They exhaust every option technologically possible to recover your lost files regardless of device type, operating system, or the cause of damage. We also invest heavily in research and development to ensure that we meet the challenges of existing data loss situations and keep pace with the rapid evolution in digital storage technology and the data loss challenges of the future. We have experience with all media types including:
Hard drives
Solid state drives
RAID arrays
Flash drives
SD Cards
Virtual Servers and more
We restore access to your important files by working directly with hard drives, solid-state drives, smartphones, and other media. We rebuild damaged parts to gain access to failed devices. We can also repair files regardless of the source of damage. Once we extract your data, we return it to you on the transfer drive of your choice. We offer data recovery services for all failure scenarios including:
Hard drive crashes and electronic failures
Media damage resulting from water, fire, or other environmental disasters
File deletion and formatting errors
Server failures and RAID rebuild errors
Oxication, memory wear, and other media-specific issues
Virus damage and much more
State-of-the-Art Facilities for Data Recovery in Canada
Meeting the changing technological challenges in data recovery requires world-class facilities and specialized tools. Secure Data Recovery was the first in the industry to add certified Class 10 ISO 4 cleanrooms to our recovery labs.
Cleanrooms use advanced filtration and laminar airflow to remove airborne particulates that can cause damage to your storage media if they contaminate the sensitive internal components, including permanent data loss.
Certified Security
Our data recovery labs undergo regular and exhaustive SSAE 18 SOC 1, 2, and 3 audits. These independent audits ensure the effectiveness of more than 80 separate cybersecurity management controls. This means your data remains safe from unauthorized access at every stage of the recovery process.
Secure Data Recovery Services is also a TRUSTe verified company. This third-party assessment verifies that our privacy practices comply with the EU-U.S. Privacy Shield Framework and the Swiss-US Privacy Shield Framework. Your personal, financial, and business data is always secure in our hands.
Guaranteed Results
Our core value is to help in any way possible when you experience data loss. Whether that be answering your questions, setting up a case for your failed media, or giving as much information as we can about the data recovery process, even if you decide not to choose us to recover your data.
Every customer we serve is given a diagnostic report about their device up front, including a price quote and estimated turnaround time for completion, all at no-obligation. We also stand by our "No Data, No Recovery Fee" guarantee in case your data proves unrecoverable.
Whatever the cause or extent of your data loss, we have the solutions you need to get back up and running without putting sensitive or confidential data at risk.
To open a new case or learn more about our services, call us at 800-705-3701 or visit our testimonial page to see how we've helped real clients like you.