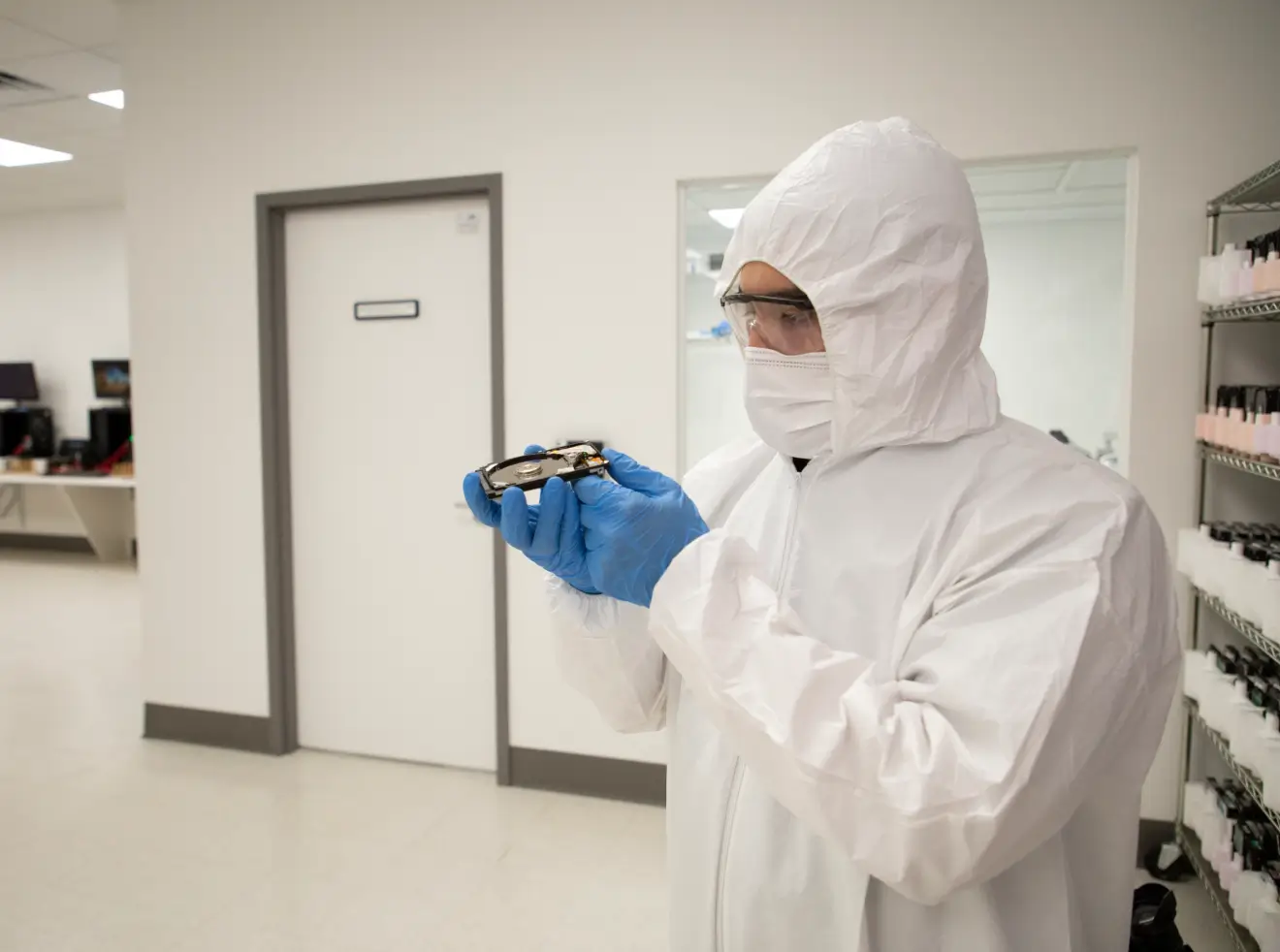 Data Recovery Services in Montreal - RAID, SSD & Hard Drive Recovery
For over 15 years we have supported the greater Montreal area by successfully recovering data from damaged SSDs, failed servers, and broken hard drives. Visit us at our store on McGill College Avenue in Ville-Marie at the junction with Boulevard de Maisonneuve Ouest and just blocks east of McGill University.
Trust the experts for hard drive data recovery in Montreal with free diagnostics & "No Data, No Recovery Fee" guarantee.
Our customers rate our services:
We Helped Thousands Get Their Lost Data Back.
With over 106 satisfied customers and growing, we are proud to provide outstanding customer experience and quality service that consistently exceed customer expectations.
View All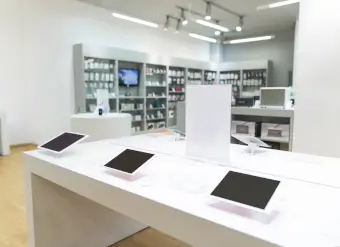 Secure Data Recovery Services
Emergency Services Available 24x7
Secure Data Recovery Near You
Do you need data recovery in Montreal? You can find us in central Montreal within walking distance of the McGill subway station and Christ Church Cathedral. We also have same-day pickup service across the province of Quebec.
Call or stop by to schedule your free data recovery consultation with a no-obligation price quote.
Montreal Data Recovery Company
Secure Data Recovery Services is the authority in hard drive recovery, SSD recovery and RAID recovery. Since 2007, our data recovery company has helped tens of thousands of individuals and businesses of all sizes successfully recover from every type of data loss scenario. We understand the importance of data in the modern world. We're ready to recover your lost data immediately with our Economy, Standard, or Emergency data recovery options and state-of-the art technology.Since 2007, our data recovery company has helped tens of thousands of individuals and businesses of all sizes in Montreal and its surrounding areas successfully recover from every type of data loss scenario imaginable. We have seen your failure type before and our team understands the importance of data in the modern world. We're ready to recover your lost data with our flexible Economy and Standard data recovery services, or immediately with our Emergency data recovery option.
What Can We Recover For You Today?
In addition to hard drive recovery and RAID recovery, we specialize in complex data loss solutions for SSD drives and other NAND-based flash memory devices, iPhone and Android smartphones and mobile devices, network-attached (NAS and SAN) storage systems, and virtual machines.
Montreal, QC Data Recovery Reviews
Miguel Bounadere
Reviewed on Jun 13, 2023 | Mascouche, QC
Jonathan''s awesome customer service!
I was afraid to use this type of service for confidentiality reasons, but a client of mine really needed to have her very important corporate data restored. I''m glad I found Secure Data Recovery. Jonathan was extremely professional and was very helpful and took time to explain the different options and plans. Then the data identified as recoverable was beyond expectations. Jonathan''s follow-ups ... Read Morewere extremely thorough and prompt. I could not ask for more. I''m sure the lab tech are as amazing as the service I received from Jonathan. It''s not a cheap service, but you know what you pay for. Not only it''s fast (in communications but also shipping), but most importantly. it''s secure which is very important with sensitive data. Also, they''re shipping back the data with an encrypted drive. I will not hesitate to contact Secure Data Recovey if I need to recover files from bad hard drive.
Ken Bridger
Reviewed on Nov 23, 2022 | St. John's, NL
Great Service, Nearly 100% recovery
Timothy guided me through the recovery process and explained everything clearly. The technicians did an amazing job on the damaged drive.
Kevin Rhynold
Reviewed on Nov 01, 2022 | Halifax, NS
I want to thank Scott McMacken for making the data recovery on our failed drive a very easy and comforting procedure. When the News director said, " get that video archive data back!" it was a stressful time, luckily, I found Secure Data online and when Scott reached out to me, he explained how the pricing and workflow would playout. Once the login account was created the procedure was a breeze to... Read More follow all steps from shipping defective drives to confirming restoration. I have recommended Scott and Secure Data Recovery to my contacts, it was a great experience.
IDR ABI
Reviewed on May 02, 2022 | Montral, QC
Excellent and friendly service form Val Krivenko
Based on previous experience of my last employer, without hesitation, I have chosen your company
Best quality of service, excellent and friendly communication service with Val Krivenko.
The information is totally clear, price also explained. honest and best quality of service.

Thank you.

Gino Leblanc
Reviewed on Nov 06, 2020 | Saint-Lambert-de-Lauzon, QC
They did it !! Recovery my life images and video
My hard drive crashed, found this service on the web, send them my hard drive via email procedure, 2 days after Ryan Wiggins contact me with next step to recovery my pictures and video. 3 weeks later got my new USB hard drive with all my data on it. So Great Thank you
Jean-François Léger
Reviewed on Oct 15, 2020 | GATINEAU, Quebec
Super job and super servie from Ryan.
Why Choose Secure Data Recovery In Montreal?
Certified and Verified Secure
Transparent Process
Trusted and Guaranteed Results
Secure Data Recovery Services operates in world-class facilities that undergo regular SSAE 18 SOC 1, SOC 2, and SOC 3 audits to verify the integrity of all cybersecurity management control systems. This means that your data is protected at every stage of the recovery process.
Each of our Lab facilities also has a certified Class 10 ISO 4 cleanroom. This specialized environment provides state-of-the-art filtration to remove potentially harmful airborne particulates that could damage the sensitive internal components of storage devices.
For more than a decade, the engineers at Secure Data Recovery Services have built a reputation as the most reliable provider of professional data recovery in the industry. Our expert team maintains a documented 96% successful recovery rate.
We maintain partnerships with every major digital storage manufacturer to ensure our custom solutions never threaten any existing product warranties. We also invest heavily in research and development to keep pace with rapidly evolving digital storage technology.
Free Data Recovery Quote
We intimately understand all data loss scenarios and will exhaust all options technologically possible to reunite you with your lost data as quickly as possible. When you choose Secure Data Recovery Services, you get the most credentialed professionals in the industry.
Service times and exact pricing for a successful recovery always depend on the specific damage to the storage, which is why we offer free, no-risk diagnostics with every standard service.
Our quotes consist of:
Price for successful recovery
Time estimates for the job
Key information about the events that led to data loss
Call 514-312-6488 to speak to a data recovery expert 24x7 and schedule your free data recovery consultation with a no-obligation price quote.