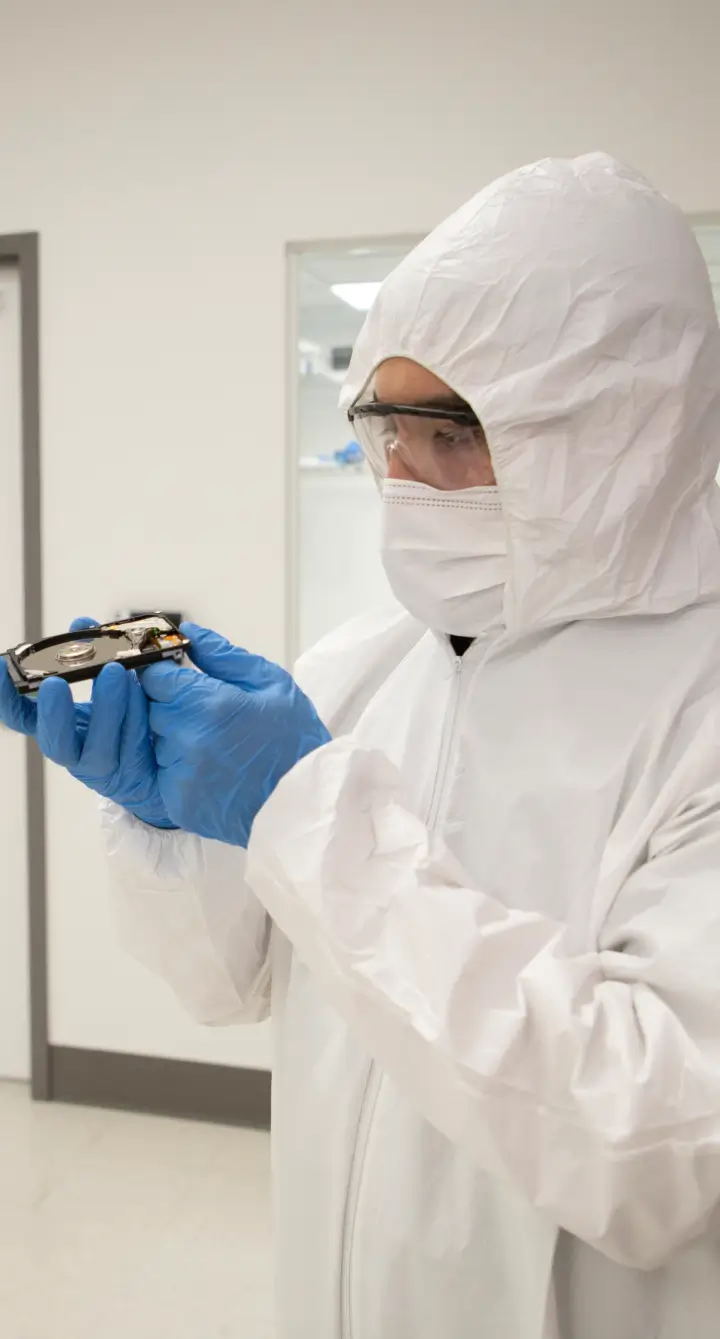 Data Recovery in Montreal
For over 15 years we have supported the greater Montreal area by successfully recovering data from damaged SSDs, failed servers, and broken hard drives. Visit us at our store on McGill College Avenue in Ville-Marie at the junction with Boulevard de Maisonneuve Ouest and just blocks east of McGill University.
Trust the experts for hard drive data recovery in Montreal with free diagnostics & "No Data, No Recovery Fee" guarantee.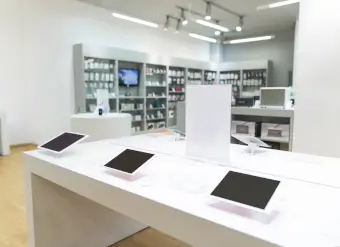 Secure Data Recovery Services
Emergency Services Available 24x7
Secure Data Recovery Near You
Do you need data recovery in Montreal? You can find us in central Montreal within walking distance of the McGill subway station and Christ Church Cathedral. We also have same-day pickup service across the province of Quebec.
Call or stop by to schedule your free data recovery consultation with a no-obligation price quote.
Montreal Data Recovery Company
Secure Data Recovery Services is the authority in hard drive recovery, SSD recovery and RAID recovery. Since 2007, our data recovery company has helped tens of thousands of individuals and businesses of all sizes successfully recover from every type of data loss scenario. We understand the importance of data in the modern world. We're ready to recover your lost data immediately with our Economy, Standard, or Emergency data recovery options and state-of-the art technology.Since 2007, our data recovery company has helped tens of thousands of individuals and businesses of all sizes in Montreal and its surrounding areas successfully recover from every type of data loss scenario imaginable. We have seen your failure type before and our team understands the importance of data in the modern world. We're ready to recover your lost data with our flexible Economy and Standard data recovery services, or immediately with our Emergency data recovery option.
What Can We Recover For You Today?
In addition to hard drive recovery and RAID recovery, we specialize in complex data loss solutions for SSD drives and other NAND-based flash memory devices, iPhone and Android smartphones and mobile devices, network-attached (NAS and SAN) storage systems, and virtual machines.
Montreal, QC Data Recovery Reviews
IDR ABI
Reviewed on May 02, 2022 | Montral, QC
Excellent and friendly service form Val Krivenko
Based on previous experience of my last employer, without hesitation, I have chosen your company
Best quality of service, excellent and friendly communication service with Val Krivenko.
The information is totally clear, price also explained. honest and best quality of service.

Thank you.

Yussef Arzani
Reviewed on Sep 12, 2020 | Montreal, QC
The Best Data Recovery Trick with Kurt Pietrick!
I had left my broken MacBook Pro hard drive in my room for 4 years with no hope of getting my priceless pictures and documents back until I found Secure Data Recovery through a miraculous google search. Kurt Pietrick from SDR reached out to me and literally saved me. He was able to bring back to life all of my most cherished data that I thought was lost after 4 hopeless years. If you''re looking f... Read Moreor a pristine company that can and will give you the best result possible for your lost data then look no further. You won''t be let down and I can personally vouch to that. Ask for Kurt Pietrick and I promise you will get the most comforting sense of security and the most hope for your data. He''s THAT good. I hope you guys make the right choice. Choose Kurt Pietrick with Secure Data Recovery and the results will speak for themselves.
Richard Dube
Reviewed on Sep 24, 2019 | Ste-Marthe-sur-le-Lac, Quebec
After the flood, the sunshine!
One third of our city was flooded in April of 2019 when the dike gave way. We lost everything that was in our basement. That included my laptop with hundreds and hundreds of pictures, videos etc.
It is hard enough to lose so many belongings, but the laptop contained so many memories that cannot be replaced.
I contacted Secure Data Recovery to see if they could save those memories. Jake w... Read Moreas great the way he explained how the whole process worked and the way he worked with me to arrange for a recovery that was exactly what I needed and could afford.
I have to give a great big thanks to Jack and the team for recovering my hard drive and returning all those great memories!
Paul Thevasagayam
Reviewed on Oct 10, 2017 | Montreal, QC
I was shopping around for HD data recovery services after my 4 TB HD died on me without warning. After hearing great things about Secure Data Recovery, I decided to give them a shot. I'm very pleased to say that most of my data was recovered and I had a great experience dealing with Chris McMacken who offered great customer service and an extremely fast responsive time.
Why Choose Secure Data Recovery In Montreal?
Certified and Verified Secure
Transparent Process
Trusted and Guaranteed Results
Secure Data Recovery Services operates in world-class facilities that undergo regular SSAE 18 SOC 1, SOC 2, and SOC 3 audits to verify the integrity of all cybersecurity management control systems. This means that your data is protected at every stage of the recovery process.
Each of our Lab facilities also has a certified Class 10 ISO 4 cleanroom. This specialized environment provides state-of-the-art filtration to remove potentially harmful airborne particulates that could damage the sensitive internal components of storage devices.
For more than a decade, the engineers at Secure Data Recovery Services have built a reputation as the most reliable provider of professional data recovery in the industry. Our expert team maintains a documented 96% successful recovery rate.
We maintain partnerships with every major digital storage manufacturer to ensure our custom solutions never threaten any existing product warranties. We also invest heavily in research and development to keep pace with rapidly evolving digital storage technology.
Free Data Recovery Quote
We intimately understand all data loss scenarios and will exhaust all options technologically possible to reunite you with your lost data as quickly as possible. When you choose Secure Data Recovery Services, you get the most credentialed professionals in the industry.
Service times and exact pricing for a successful recovery always depend on the specific damage to the storage, which is why we offer free, no-risk diagnostics with every standard service.
Our quotes consist of:
Price for successful recovery
Time estimates for the job
Key information about the events that led to data loss
Call 514-312-6488 to speak to a data recovery expert 24x7 and schedule your free data recovery consultation with a no-obligation price quote.