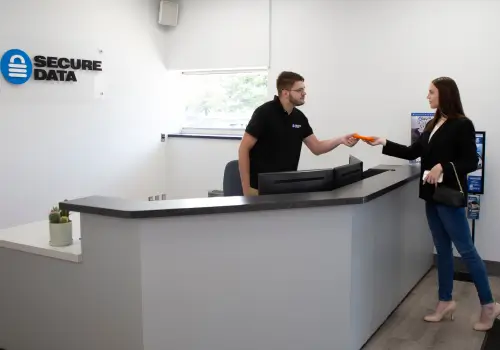 Data Recovery Services in London - RAID, SSD & Hard Drive Recovery
We have supplied data recovery in London to Western Ontario residents for over 15 years. Thanks to our partnership with Memory Express, Canada's leading computer products and services supplier, data recovery in London, Ontario is as convenient as ever. Visit their store at 9 Southdale Road East, near the intersection with Wharncliffe Road, a few kilometers from Westwood Centre.
Choose the most effective data recovery services in London with guaranteed results. No data? No recovery fee.
Our customers rate our services:
We Helped Thousands Get Their Lost Data Back.
With over 106 satisfied customers and growing, we are proud to provide outstanding customer experience and quality service that consistently exceed customer expectations.
View All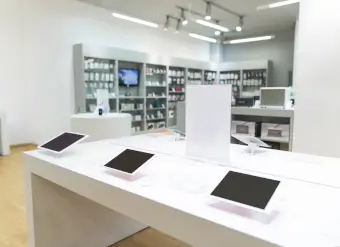 Secure Data Recovery Services
Emergency Services Available 24x7
London Data Recovery Company
Secure Data Recovery is proud to partner with a leading retailer like Memory Express.
Together, we have reimagined data recovery services in Canada.
Memory Express built its business on the concept of commitment. A commitment to offering the best service, selection, and savings. For over 25 years, Memory Express has honored that commitment to their customers. They continue to serve Canadians from Ontario to the Prairies and Pacific Northwest, providing exceptional service, one person at a time.
At Secure Data Recovery, we share that vision. Since 2007, we are the authority in hard drive recovery, SSD recovery, and RAID recovery. We have helped thousands of individuals and businesses of all sizes in Winnipeg and Manitoba recover from every data loss scenario. But most importantly, we understand the value of your data, and our experienced engineers are ready to reunite you with your lost files. In addition to our flexible Economy and Standard options, we offer Emergency services for those that need their data immediately.
Do not let sudden data loss become permanent. The experts at Secure Data Recovery and Memory Express will deliver the results you are looking for.
What Can We Recover For You Today?
In addition to hard drive recovery and RAID recovery, we specialize in complex data loss solutions for SSD drives and other NAND-based flash memory devices, iPhones and Android smartphones, network-attached (NAS and SAN) storage systems, and virtual machines.
London, ON Data Recovery Reviews
Anton Mykytenko
Reviewed on Dec 19, 2022 | Mississauga,
Very helpful with great followup
My hard drive wasn't working well — slowed down, didn't let me download any of the files.

I contacted SecureData and their man Eric was able to put it all together from start to finish without me ever having to step out of my house.

HIGHLY RECOMMENDED
Sharon Burke
Reviewed on Sep 13, 2022 | Coldwater, ON
My computer technician told me about this company. I am so pleased with the professional and efficient service Daniel provided. All my data was recovered in a timely manner and I was well informed on the progress. I would definitely recommend Daniel for all your computer needs. Thank you Daniel for giving back our memories.
Darren Chung
Reviewed on Jul 29, 2022 | Markham, ON
Eric was very responsive and was able to recover all my data. It was costly, but memories are hard to replace.
Ajay Thuraisingham
Reviewed on Jul 07, 2022 | Brampton, ON
I have a Canon 80D camera and some of my most personal and sentimental photos were taken in the last year including the birth of our first child, my Dad''s first time seeing his grandson, a trip to Vancouver when it was announced, and a lot "first" photos of our newborn. However, when I went to upload them to my laptop I accidentally formatted the card and wiped them all out. I was devastated. I c... Read Morealled around to a couple places but Secure Data reached out the fastest and also explained the process in pretty easy manner that I could understand as I''m sure as hell no rocket scientist or engineer lol...All in all, it was a great service. Scott McMacken guided me through the whole thing, they have a online state update website so you can track what''s going on the whole time, and I picked up the SD card and a USB with all of my favorite photos in just a few days. Great service - 10/10. Overjoyed with the results!
Why Choose Secure Data Recovery in London?
Certified and Verified Secure
Transparent Process
Trusted and Guaranteed Results
Secure Data Recovery Services operates in world-class facilities that undergo regular SSAE 18 SOC 1, SOC 2, and SOC 3 audits to verify the integrity of all cybersecurity management control systems. This means that your data is protected at every stage of the recovery process.
Each of our Lab facilities also has a certified Class 10 ISO 4 cleanroom. This specialized environment provides state-of-the-art filtration to remove potentially harmful airborne particulates that could damage the sensitive internal components of storage devices.
For more than a decade, the engineers at Secure Data Recovery Services have built a reputation as the most reliable provider of professional data recovery in the industry. Our expert team maintains a documented 96% successful recovery rate.
We maintain partnerships with every major digital storage manufacturer to ensure our custom solutions never threaten any existing product warranties. We also invest heavily in research and development to keep pace with rapidly evolving digital storage technology.
Free Data Recovery Quote
We intimately understand all data loss scenarios and will exhaust all options technologically possible to reunite you with your lost data as quickly as possible. When you choose Secure Data Recovery Services, you get the most credentialed professionals in the industry.
Service times and exact pricing for a successful recovery always depend on the specific damage to the storage, which is why we offer free, no-risk diagnostics with every standard service.
Our quotes consist of:
Price for successful recovery
Time estimates for job
Key information about the events that led to data loss
Call 226-784-7560 to speak to a data recovery expert 24x7 and schedule your free data recovery consultation with a no-obligation price quote.